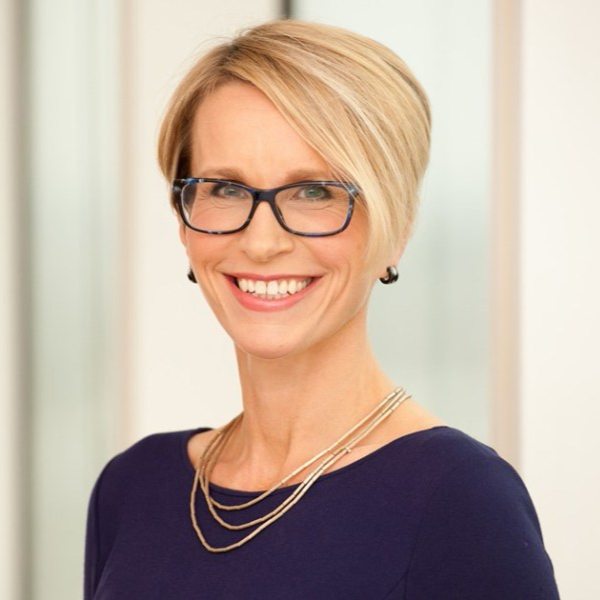 GlaxoSmithKline consumer business Haleon lays out game plan after July spinout – Endpoints News
The world's largest consumer healthcare business now has a business strategy to go along with its new name. Haleon, the recently announced brand name for GSK Consumer Healthcare when it's spun out of GSK this summer, laid out its future in an official unveiling to investors on GSK's capital markets day.
Emma Walmsley GSK
GSK CEO Emma Walmsley, along with Brian McNamara, the CEO of GSK Consumer Healthcare and incoming CEO at Haleon, talked up Haleon's R&D pipeline, finances and the potential for future M&A deals.
Before the call, Walmsley said Haleon, which will be listed on the London Stock Exchange once the split becomes final, will be separating from GSK in July, despite the erratic market caused by the Russian invasion of Ukraine. The prospectus will be issued a month before the demerger in June.
McNamara laid out Haleon's planned profile expansion into two distinct areas: Rx to over-the-counter switches, and "naturals." In Rx to OTC switches, GSK Consumer Healthcare's last one was two years ago with pain relief gel Voltaren after an FDA OK. It has two projects set for commercial launches for 2025 and 2026, although exactly what they are, remains unclear.
He noted that as the use of naturals as a consumer trend is accelerating, it presents itself as an attractive opportunity for Haleon — which the company is going to try and capitalize on.
"We've already launched 10 innovations in the natural segment and have more than 30 projects currently in the pipeline," McNamara said during the webcast.
And of course, finances. Initial dividends — what gets paid out to investors — are expected to be at the lower end of the 30 to 50% payout range. According to GSK, shareholders will receive stock in the new consumer health group — at least 80% of the 68% stake that GSK currently owns. Pfizer currently controls the rest.
GSK will retain "up to 20% of its holding in Haleon," the group said, which it intends to monetize in a "disciplined manner."
GSK's move to offload their OTC products, such as Sensodyne and other big brands, into a new or different company isn't the first time we've seen this in the industry — Merck offloaded their unit to Bayer in 2014 for $14.2 billion, Pfizer sold their OTC unit to J&J in 2019 for $16.6 billion and J&J announced late last year it would be spinning out its consumer health unit within the next 18-24 months.
One of the big financial highlights is Haleon's prediction it could keep 4-6% organic sales growth in the medium term. Analysts challenged that projection though as GSK's compound annual growth rate (CAGR) has hovered around 4.4% between 2019 and 2021.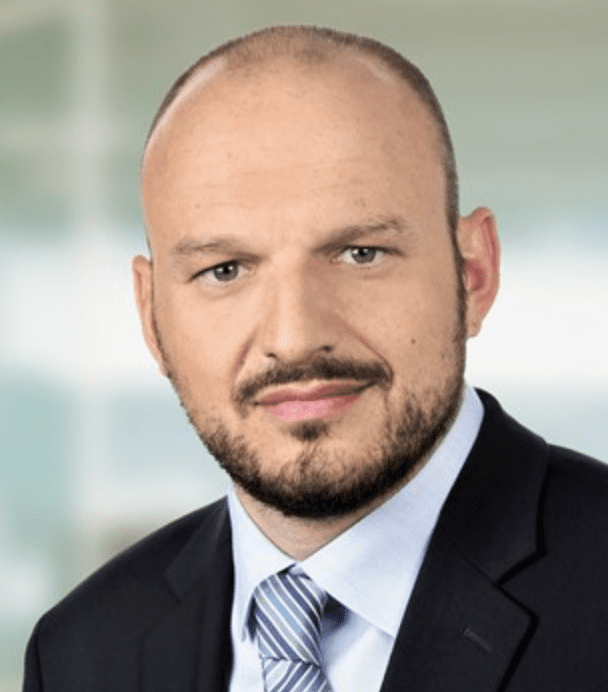 Tobias Hestler
McNamara reaffirmed the company stance, pointing out that was its level of growth while facing a "headwind" from the pandemic. He also touted the work that GSK Consumer Healthcare did over the last two years, including entering the rapidly-growing "vitamin-mineral supplement space," as McNamara put it.
As far as M&A, Haleon is pushing that off for now, noting it's not necessary yet, but will keep options open "where it's commercially compelling and consistent with strategy. Importantly, we do not need M&A to deliver on our growth ambitions," said Tobias Hestler, Haleon's designate CFO.