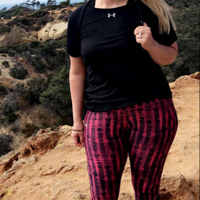 How Lama Hamideh transformed her fitness – and her life | Health & Food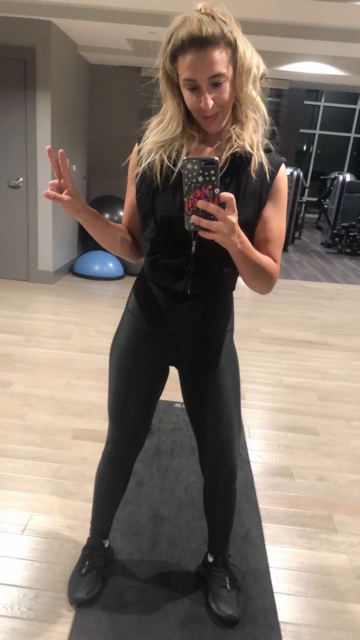 In March 2020, as the pandemic hit and the world adjusted to a new normal, Lama Hamideh, a 31-year-old single mother from Centreville, decided it was time to make a dramatic change.
"One day, I woke up and said enough is enough," Hamideh said. "I have to take control of my life."
The pandemic alongside other events, such as a difficult divorce, prompted her to take her power back. She resolved to adopt a healthy new lifestyle, one that made her stronger and more confident than she had ever been before. 
It took over a year of patience, persistence, and hard work to achieve it, but now she has obtained her goal. Through a dedicated fitness regimen, she reached the best shape of her life, dropping nearly 100 pounds in the process.
Her improvement was not only physical. Mentally, she has a whole new outlook as well.
"My mental health got stronger," Hamideh noted. "It was mental and physical." 
Hamideh started with a number of fitness routines. She tried going to the gym in her apartment complex, as well as taking a stab at yoga. Through each, the programs failed to draw her in and provide the results and commitment she was looking for.
"I just got so bored so easily," she observed. "I was distracted, being on my phone, just looking at the time constantly. It was the same old thing and it wasn't motivating or doing anything for me."
Dietary changes also did not seem to cut it. 
"I tried every single diet you can think of. From Keto to Atkins, I realized life is about balance," Hamideh said. "It was mostly just a lifestyle change. I focused on portion control, health, and fitness and water intake," she said, adding that "it was the first time I noticed a healthy change. Before it was drastically lost and then gained all back."
After more than seven months of different fitness approaches, she discovered the workout she had been searching for. She tried out a boxing class at a local club. Immediately, she was hooked.
"I took one class and felt like I was in another world," she said. "I felt like all my troubles went away for that hour."
Alongside her new approach to dieting, she committed to the program. She underscored that the community and environment kept her coming back. "The space was intimate. The atmosphere, lights, people, I felt like I was in another world," she said. "I loved it. It was an empowering moment for me." 
Above all, however, she stressed it was the fun she had that made boxing so appealing and helped her focus on her fitness. Whereas she would previously search for excuses not to go to the gym in the past, boxing now takes priority, even causing her to skip one of her favorite pastimes, Monday night football.  
Her boxing classes last about an hour, consisting of a full-body engagement. Starting with a seven-minute cardio warm-up, Hamideh and others in her class then strap on gloves for 45 minutes of boxing intervals that last for three minutes, which go eight rounds with rests in between. To finish it out, they conclude with seven minutes of core. 
It took a few months before she could visibly observe progress. But after that, changes became apparent. "Things I didn't even know could tone were toning," she said laughing. 
Through boxing, she was able to overcome barriers that had plagued her previous fitness attempts. Thoughts that she couldn't achieve her goals were quickly banished. In the place of previous doubts, she began to believe, "I am worthy, I am strong. Overcoming that was huge." 
She attends boxing classes four to five times a week with her young daughter, Naya, in tow, who is just shy of 4 years old. "It's a way of bonding together," Hamideh noted. "She comes with her iPad and sits on the ring and says 'look mom, I'm strong like you,' and I know she means mentally and physically."
Hamideh is now focused on staying in shape and launching a new homemade baking business, which she plans to call Lamazing Cakes and Desserts. 
Ahead of International Women's Day, which falls on March 8, Hamideh said her experience is one example that shows not just that women can get involved in a male-dominated sport like boxing, but also that mothers, in particular, can reclaim a lost sense of confidence that comes after childbirth.
"I know a lot of women who feel how I felt. That's it I had a baby, I'm damaged. I'm never going to snap back or feel pretty again," she said. But after improving her fitness, she noted, "For me, I felt pretty, I felt strong."
"My advice is definitely go for it," Hamideh emphasized for all women considering taking on a new fitness routine. "Don't be scared or intimidated. Women can do anything. We are just as strong, and we can do anything we set our minds to."